GTA 6 Rumors: Take Place In New York City Or Houston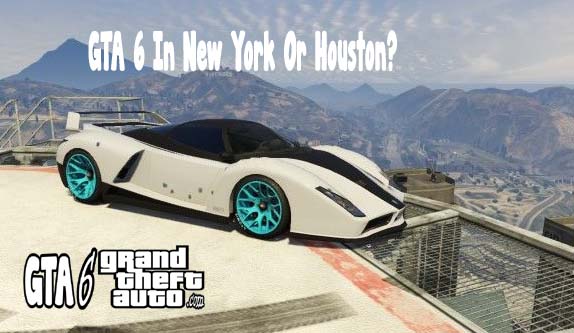 Friends, a lot of rumors are coming out for GTA 6 the most recent one was Rockstar Officially Registered City Stories Title. Now again, there is a rumor for GTA 6 i.e. GTA 6 is going to be in NEW YORK City or HOUSTON. There are also rumors that GTA 6 is under development for PC also.
Although Rockstar developers are neither confirming nor denying these rumors. DJ Whoo Kid who recently caught for giving his voice in the new GTA gave an insidious that GTA 6 is going to be in New York City. He talked about his music in video games and said "new 'Grand Theft Auto' that takes place in New York again."
All these statement set's up a whole arena for GTA 6 which increase our excitement and expectations and also confirms that a GTA 6 is under development. So now we have to see whether "Grand Theft Auto" 6 will be in Liberty City again? Or the metropolis New York City? Or any other GTA 6 places?
Houston can be another choice for GTA 6. Various fans are demanding for Houston in GTA 6 and they all gave valid reasons for this. They said that, "The city is so huge that it covers everything to be in GTA location. There are rich areas, poor areas and a perfect blend of rural as well as urban."
Various other sites also support Houston as in their views it will offer something which will be entirely different when compared to all the other locations in the GTA series. It has a huge cultural influence. There are combinations of Rednecks and cowboys.
All GTA fans may not find these rumors to be true, but one thing is to be sure that GTA 6 is under development and though its release date is hard to predict but when it will come, then it will have its own pomp and show which will brighten each one's eye.
So to all die hard fans of GTA 6 if you have any suggestions for cities to be introduced in GTA 6, please feel free to share with us in below comment box.