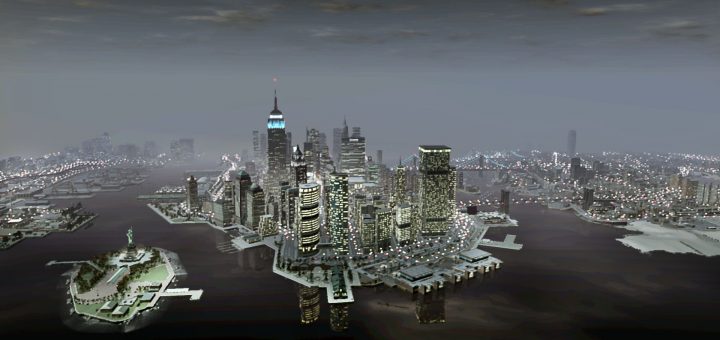 Though still there is no official announcement for GTA 6 but many hints can be picked which speaks a lot about the GTA 6 development.
Firstly, on the October 2013 in a press conference Leslie Benzies told that "We've got about 45 years' worth of ideas we want to do". Then later on he also mentioned GTA 6 by adding "We don't know what 'GTA VI' will be, but we've got some ideas."
As this conversation indicates that Rockstar does not want people to know about GTA 6 as GTA 5 is on its peak in current scenario and time difference also matters as there was 5 years difference between GTA 4 & GTA 5.
Secondly, in an interview with a website(Ballerstatus) Brooklyn-born DJ Whoo Kid, 41, talked about his music in video games, saying "I was in 'Call of Duty' and I was in some 'Grand Theft Auto' games. I'm bout to be in the new 'Grand Theft Auto' that takes place in New York again."
This also intensifies that NYC-based Rockstar Games is in the process of developing another title. Currently Rockstar is paying more attention for DLC's and Online GTA features.
The Overwhelming success of GTA V is accumulating the GTA fans to expect the game release for next-generation console with improved graphics and gameplay elements.
Though there is no official announcement of the release date, but Rockstar has given a hint for GTA 6 that "We've got about 45 years worth of ideas we want to do," Leslie Benzies, president of Rockstar North, said in a press conference. A lot of people are predicting the GTA 6 release date by following the previous leads, but the fact is still GTA 6 date is not announced. But considering the Rockstar strategy, it is expected to release sometime around 2018.
Grand Theft Auto – 1997
Grand Theft Auto, London or (2) – 1997
Grand theft Auto III – 2001
Grand Theft Auto: Vice City – 2002
Grand Theft Auto: San Andreas – 2004
Grand Theft Auto: IV – 2008
Grand Theft Auto: V – 2013
Grand Theft Auto: 6 (GTA 6) – 2018 ???