Coming Soon GTA 6 Beta?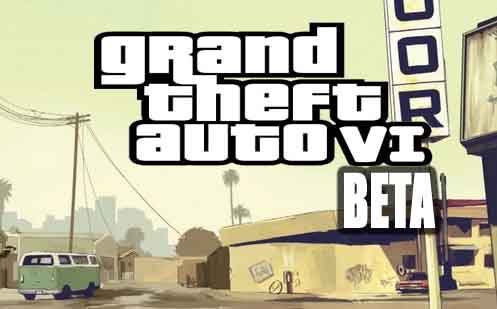 Big news for GTA fans as Rockstar has decided to finally bring GTA 5 to the next-generation consoles Xbox One and PlayStation 4 on November 18. Rockstar has also scheduled the PC version of GTA 5 on January 27, 2015.
GTA 6 Beta
Recently many GTA players received link for GTA 5 PS4 beta invite, but it all turned out to be fake as Rockstar itself recommended the players that they must scan there systems as their might be a Virus/Trojan in the message.
This all incident gives a glimpse of what will be coming next as Beta versions are available for upcoming games and as we all know that Rockstar never launch a beta version for GTA 5, but it seems that this time Rockstar might think to give a beta versions to it's fans. This will help them to take a feedback from all die heart fans of GTA series. Various GTA fans are claiming that Rockstar will be releasing a beta version for GTA 6.
A beta version has a lot of advantages as it will provide a game which is free from all bugs and errors. It helps the developers to understand the users requirements and provide them a better game.
The main barrier which comes arrives is that, GTA 6 is a big single player component, it will be hard for the developers to release a beta version before it comes out. If we consider the multiplayer mode in GTA then we have GTA online which provides a great platform for multi-player in the game.
Various rumors are circulating in the market about GTA 6, among them one is the location in which GTA 6 will arrive. From BreathCast report, Rockstar is working over GTA online, but the same provide information about GTA 6 will be back to Vice City. Though there are uncountable rumors about the locations and various fans are predicting their favorite places such Washington D.C and many more.
Another hot rumor is about release date of GTA 6 which is predicted around 2017, but Rockstar has not uttered a single word over the release date. As GTA 5 is going to release over next-gen console is near, so we expect to hear some news about GTA 6.